Nathalie Baillon:
The B-Hard Ultra
Race Report
As I was planning my races for 2021, I came across pictures of the B-Hard Ultra Race and pre-registered for the event. I was reluctant to confirm my participation as the times were still uncertain, even with the announcement of a vaccine, but in the meanwhile I was offered to be an ambassador for the race. As the year started as badly as 2020, I didn't think the event would take place, or at least that I wouldn't be able to join because of the restrictions. Luckily, even though I love to race, I don't need a goal to train so I was in great shape when the race confirmed it was going ahead and I realized I would be able to travel to Bosnia and Herzegovina.
The B-Hard is a 1200km race going through the most beautiful landscapes of Bosnia-Herzegovina. We set off from Banja Luka at 5am all together and after a 10km group ride, had a delayed departure. I was sitting third, after Ulrich Bartholmoes and Ben Davies, the two big names on the race and got quickly overtaken by Samuel Thomas, a guy I have never heard of.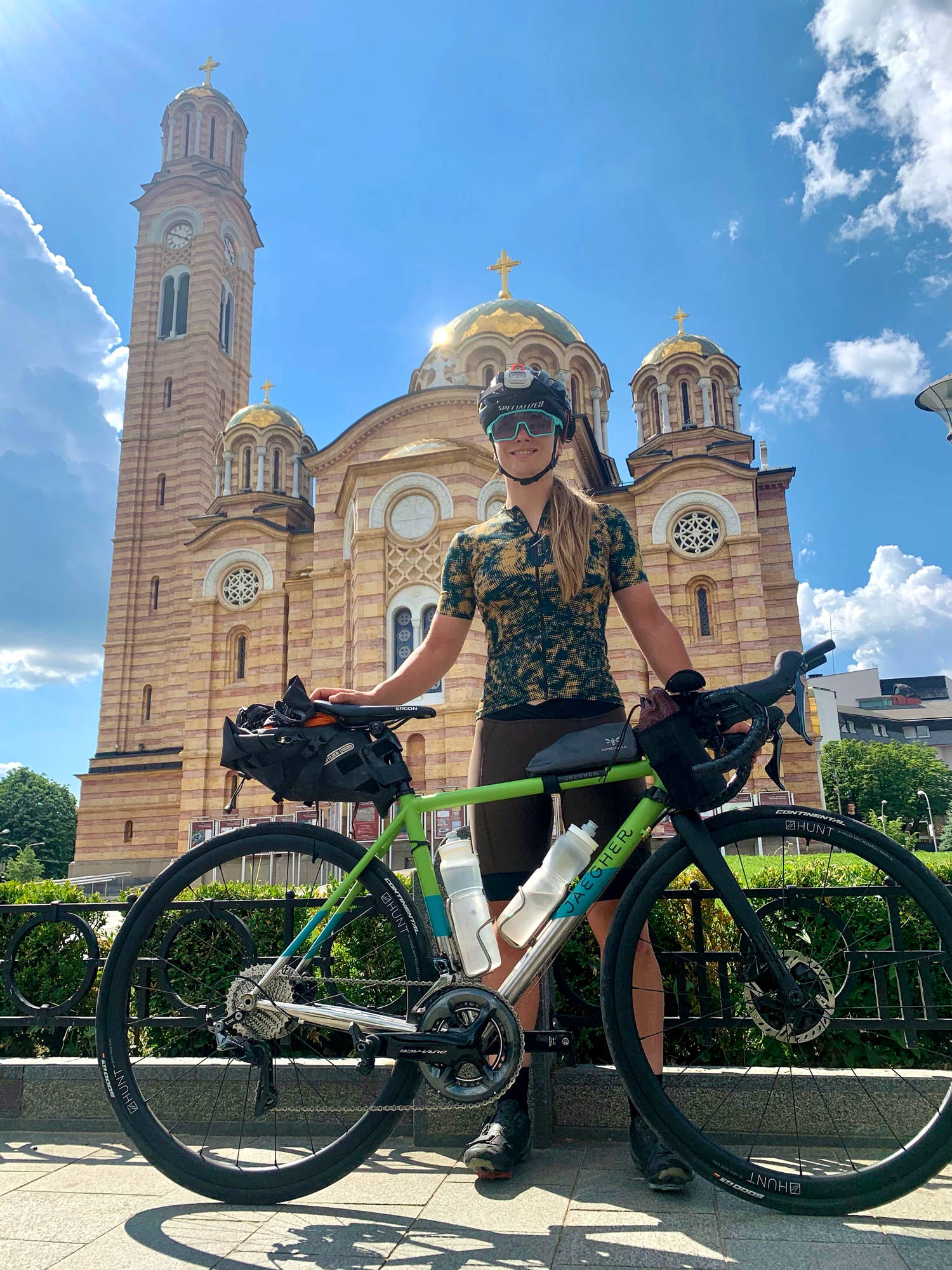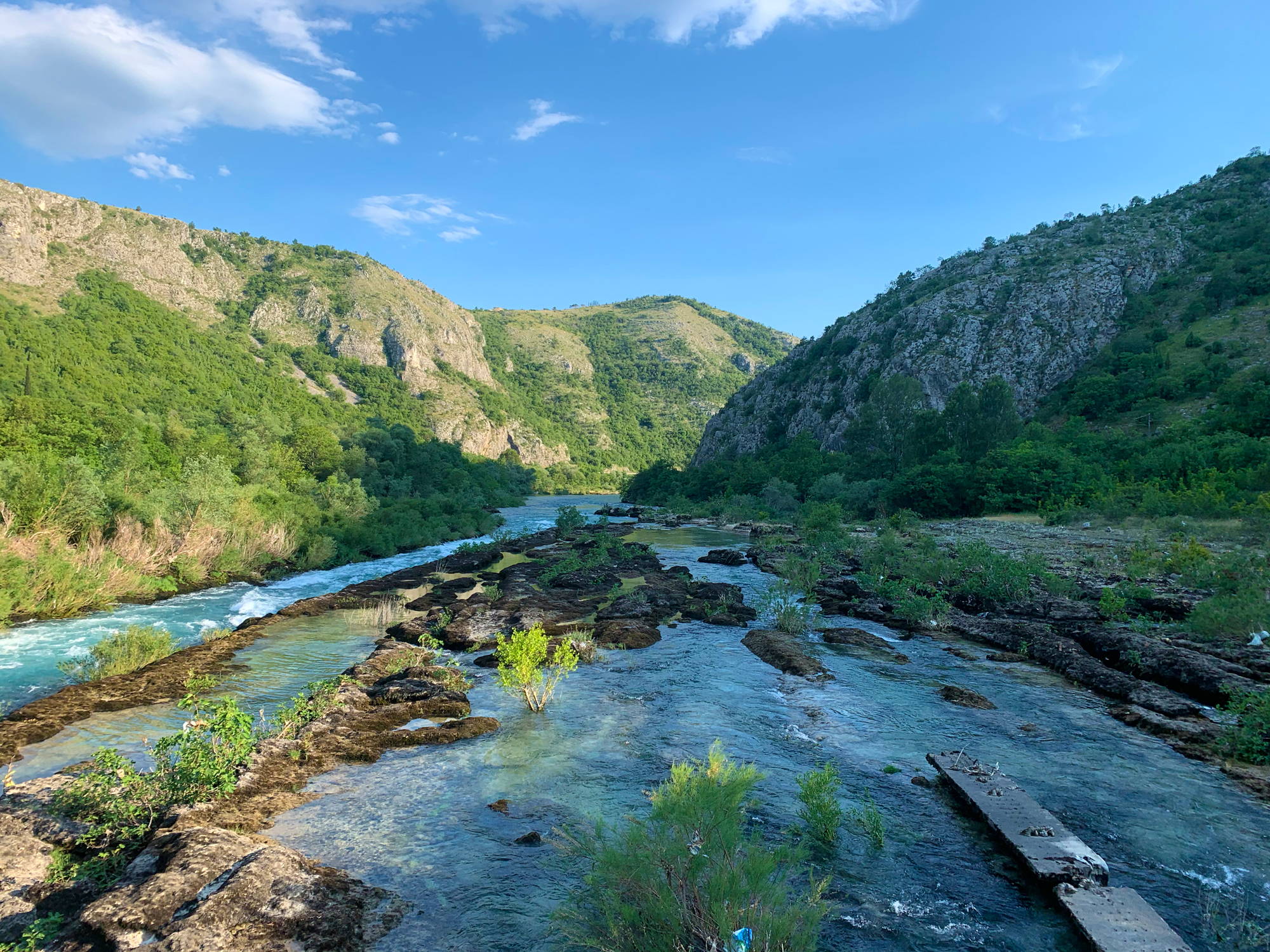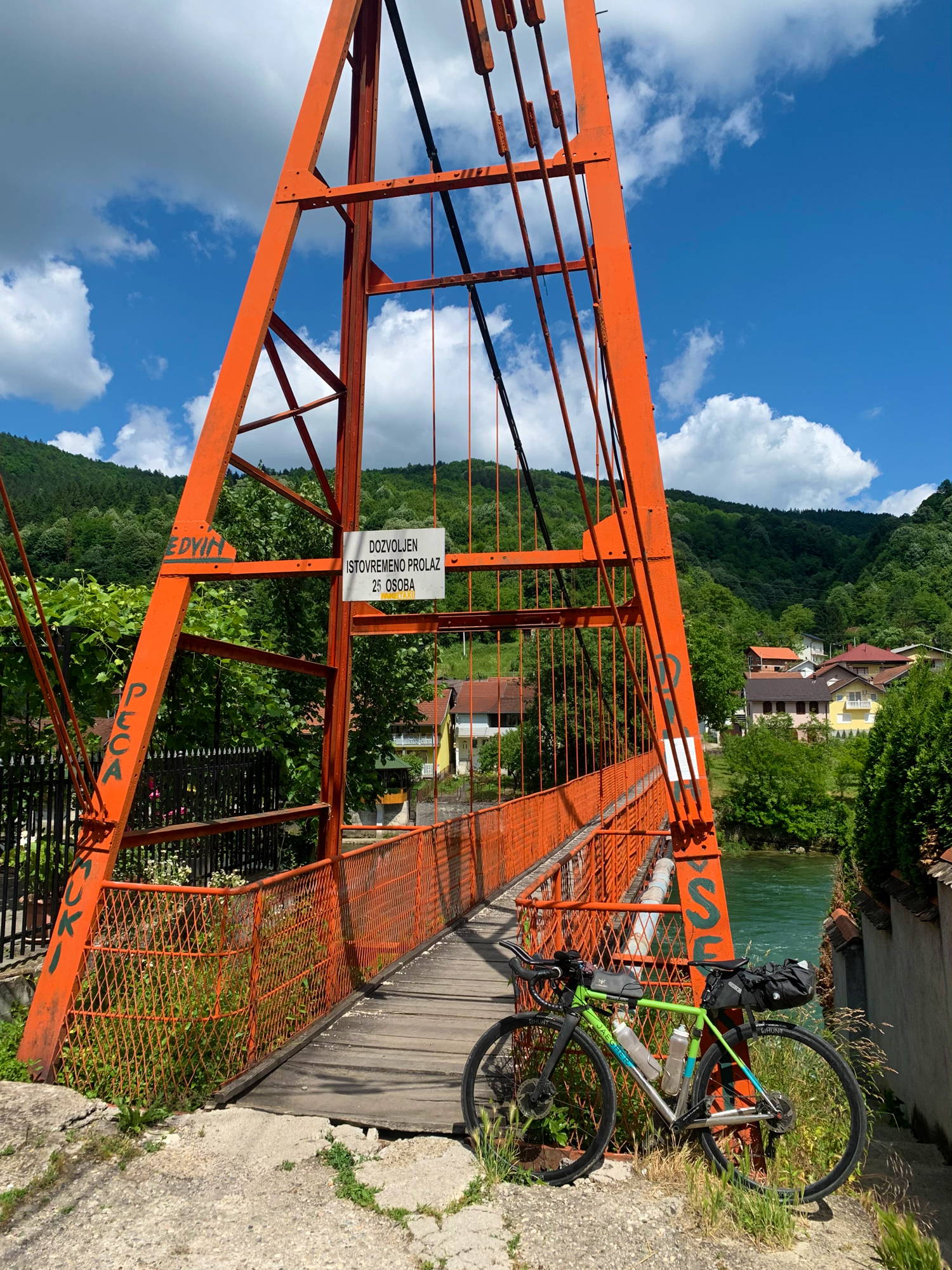 A bit before CP3, around 300km into the race, I caught up with Sam and I asked him about his background. He actually has some experience in ultra racing with the Transcontinental Race. Shortly after, we reached Ben and we all arrived together to the CP3 where we quickly drunk a coke and ingested some food. Ben told me that I was flying and he was right, I felt strong and I was moving fast. Now that the terrain was hillier, I got the advantage as I have been living in the Alps for 2 years now and I succeeded to get a little ahead of my two racers. Ulrich was already far away so I even didn't try to chase him as it seemed impossible. I was only focused on losing Sam and Ben.
With the night, came the troubles. My GPS froze so I missed a turn, my handlebar started getting loose with all the gravel sections so I had to stop to tighten the screws, I was chased by dogs and at some point, in a descent, two people in an ambulance signalled me to stop. They told me something in Bosnian and I replied that I didn't understand so they just left without more explanation. I was wondering if they wanted to warn me about the danger to ride at night or if something happened to someone. After checking the live tracking, I realized that Sam and Ben were far ahead of me, but that was impossible! They didn't overtake me and now I was imagining the worse scenarios, I discovered later that my tracker simply stopped updating my position. As I went downhill to CP6, temperature had dropped drastically, I struggled to keep my eyes open and I had saddle sores so the descent seemed endless. After reaching the check-point, I stopped several times to try to have a nap but I was probably too excited and couldn't fall asleep despite the deep fatigue so I just continued riding.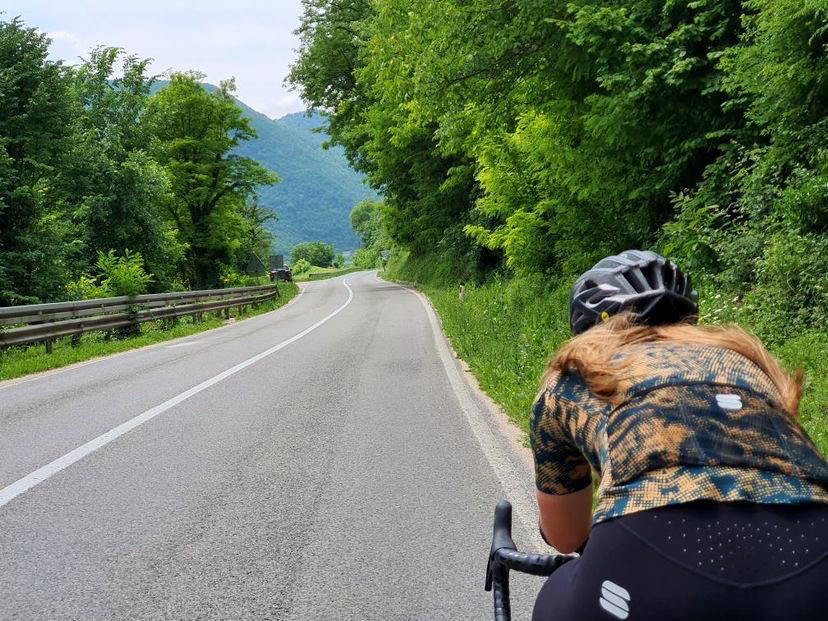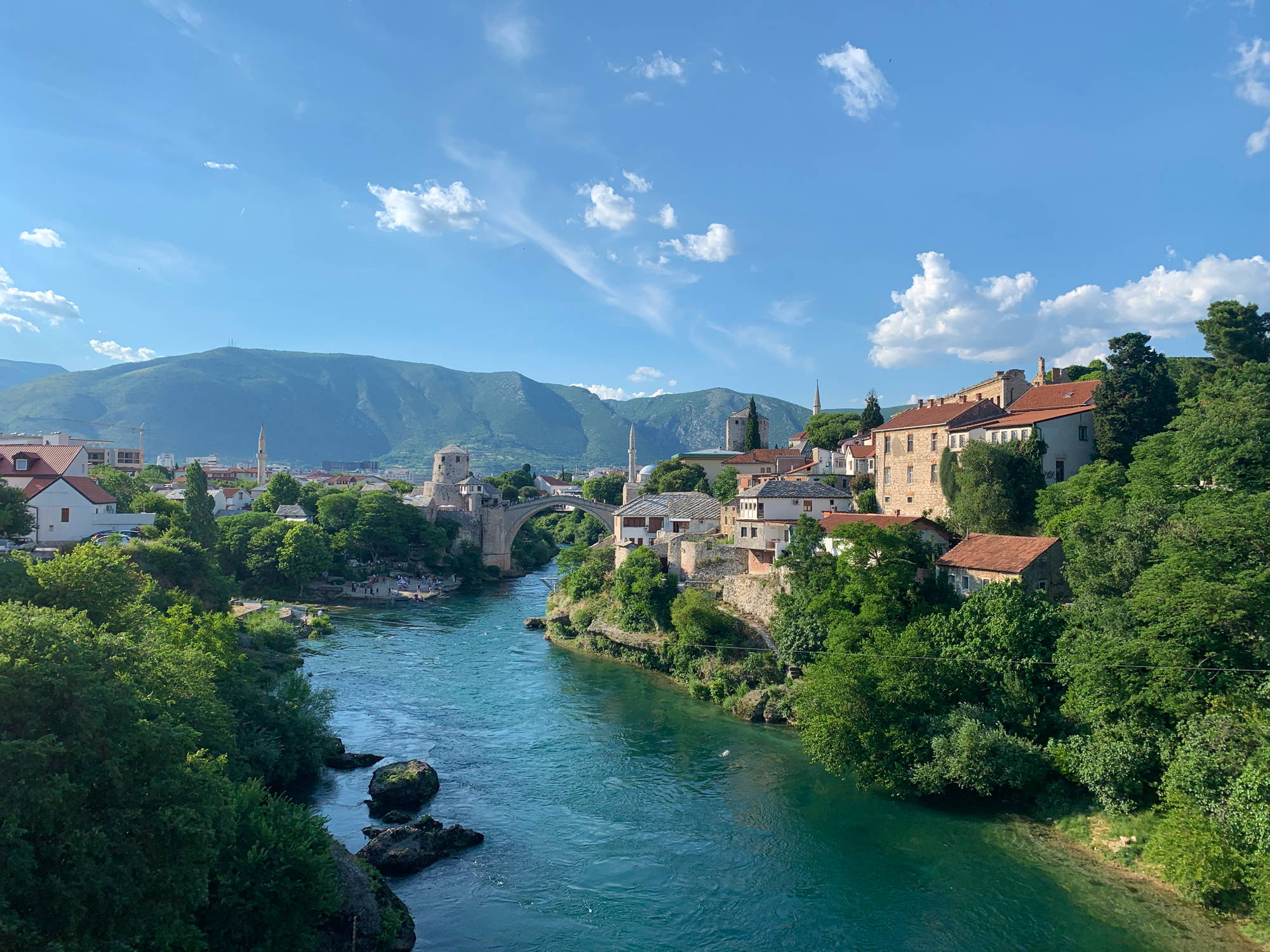 It started raining when I arrived in Visegrad at CP7, so I had difficulty to leave but Sam was getting dangerously close so I had to move on. The mountainous part of the race started with a 17km climb and as I had a break at the top to get warmly dressed, Sam passed me. At the foot of Cima Coppi, as I slowly climbed while checking the position of the other riders on my phone, I hit a hole and my two tyres blew up. It was the first time I was riding tubeless and I had heard all stories about the hassle to fix those tyres when a puncture arose. I was very worried, but to my great surprise I managed to quickly remove my tyres and put tubes in them. If I had another puncture, I had nothing left to repair and there was no bike shop nearby, so I was relying on luck for now on.
My main concerns now were my saddle sores, my crotch was hurting tremendously. I could barely sit on the saddle, so I was riding out of the saddle most of the time or in a twisted position which made progression quite slow. At some point I even sacrificed my neck warmer as I thought it would be more useful down there.
During the second night, I surprisingly saw Sam passing by while I was sitting on the grass, I had no idea I overtook him. But after 45 hours and 950km into the race, I finally found some shelter next to the road and had some sleep. I woke up after 15 minutes and continued riding into the dark. Nikica, the organizer of the race, brought me another tracker and I could see that I was in second position again as Sam stopped again for some rest.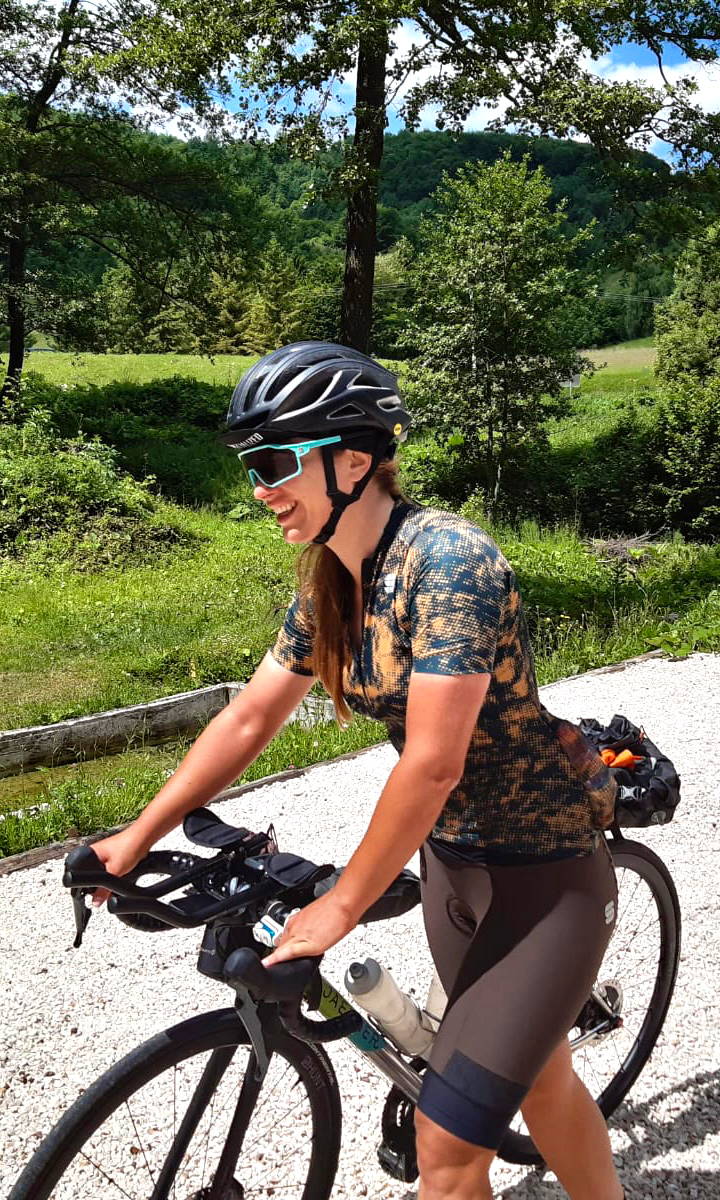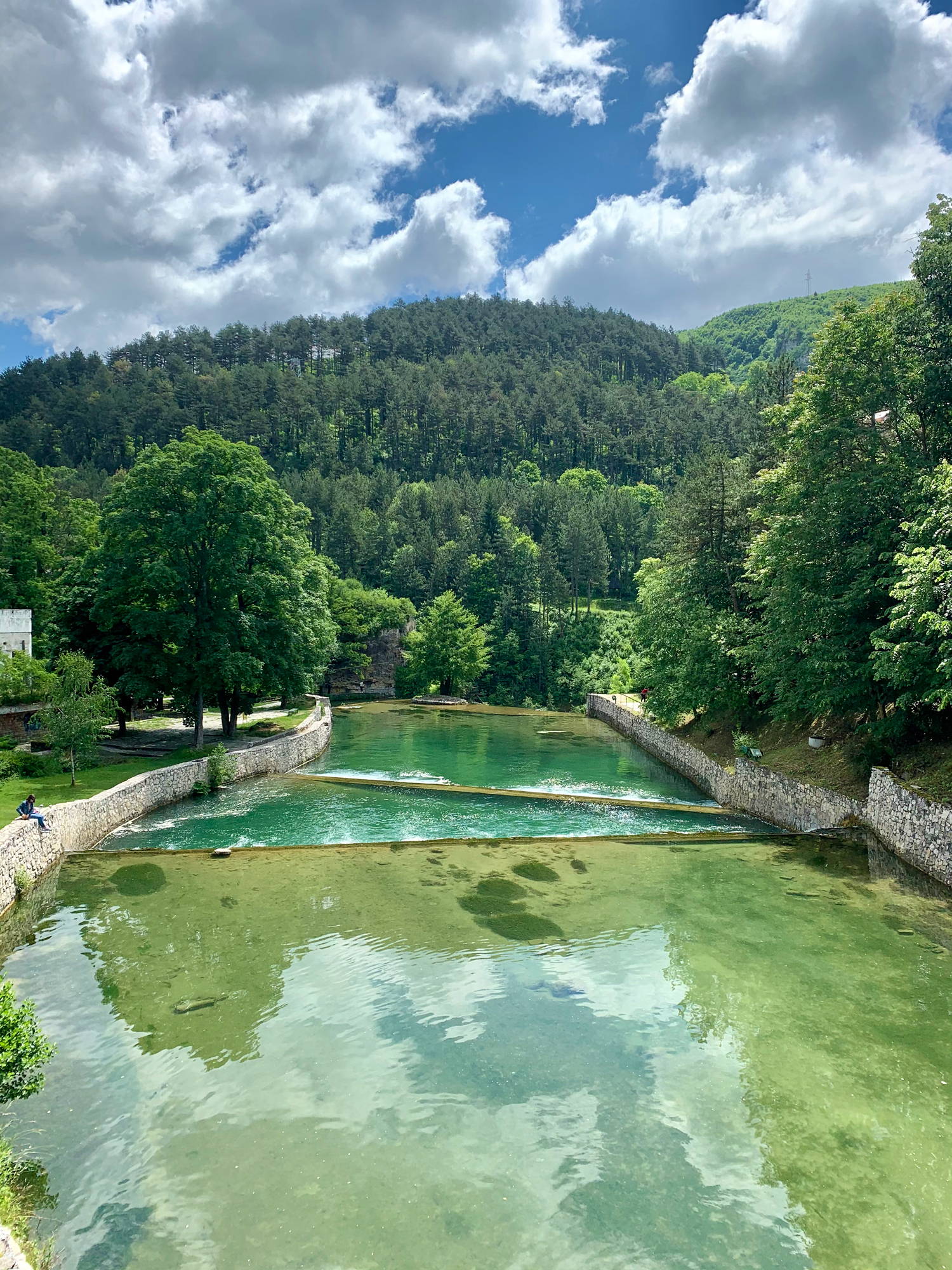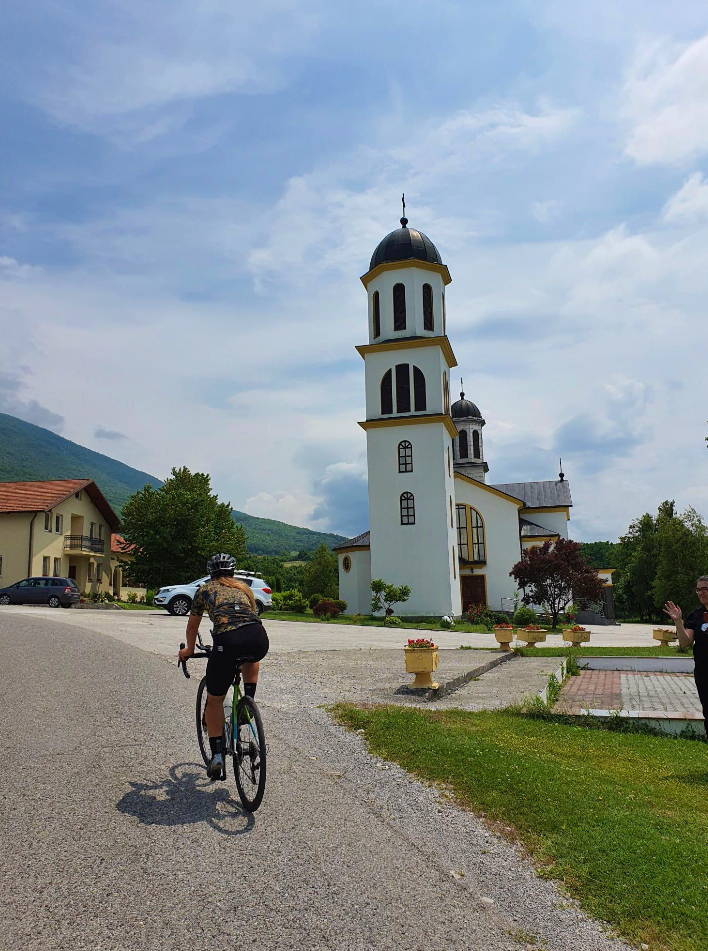 While climbing the Galica pass, I felt exhausted again and laid down on the roadside for a quick nap. Unfortunately, it was the time a car passed on this deserted road and the driver stopped thinking I got knocked down, so I jumped back on the bike battling the tiredness. Luckily, the last 250km were mostly downhill, but the last 100kms were false flats with a strong headwind and because of my saddle sores, I couldn't lean on my aero bars anymore. I first thought that my ranking was secured and took the time for pictures but then I was afraid to end like Julian Alaphilippe (who raised his arms too soon). I knew Sam was fast on flat terrain and he was rapidly gaining ground, so I pushed on the pedals until the finish line that I reached after 58 hours and 9 minutes into the race. Sam arrived 15 minutes and Ben 2 hours later.
It was really exhilarating to race against two riders with a very similar level in sumptuous landscapes. The event was very well organized and Nikica is a real enthusiast who wants the participants to have the best possible experience, I can only recommend to go and discover this fabulous country.
---
---